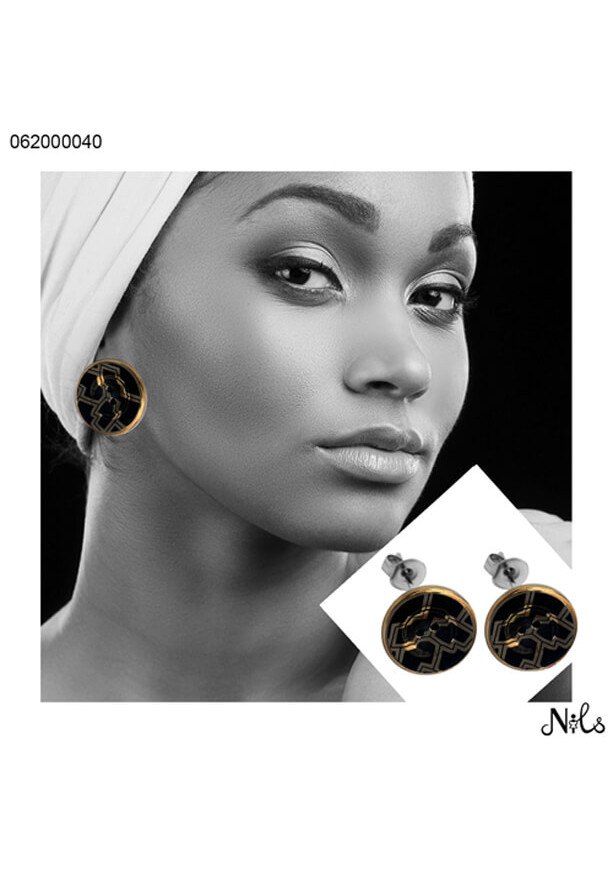 GOLD AND BLACK EARRING
Brand: Nils Store
Product Code: 062000040

Availability:

Out Of Stock
🎁 want to give it as gift?
WE WILL WRAP IT FOR FREE !
📞 Call us on : 0764433337
Description
GOLD AND BLACK EARRING
PRODUCT DETAILS :

Material: Plastic

Colour : Gold / Black
RANK : *****
DELIVERY DETAILS :
LOCAL DELIVERY
Free delivery for all orders above 7,000 LKR
Pay Online, Deposit Cash or Cash on delivery and make us deliver :
Colombo 1- 15 : 300 LKR
Greater Colombo : 350 LKR
Other Areas (Areas excluding Colombo District, North & East) : 350 LKR

Northern & Eastern Province: 400 LKR
INTERNATIONAL DELIVERY
When will my order be delivered?
The estimated standard delivery period is 14 - 18 working days, depending on the delivery address.

All international delivery options are fully tracked and our delivery team will email you a link to your tracking information once your parcel has been shipped from the warehouse.
Shipping time is estimated and commences from the date of shipping, rather than the date of order, and can take longer than expected due to invalid address, customs clearance procedures or other causes.


What are the Delivery Charges?

Australia - LKR 7650 (For 1kg)
Canada - LKR 9050 (For 1kg)
UK - LKR 10300 (For 1kg)
USA - LKR 12500 (For 1kg)
UAE - LKR 7150 (For 1kg)
Singapore - LKR 6100 (For 1kg)
If the international shipping chargers relevant to your country is not mentioned in the above list, please send an email to [email protected] or contact us via +94 76 990 59 40
Show More
Wear With
Related Products
Tags: EAR RINGS,  JEWELRY,  NILS JEWELRY